Al-Fatihah
One of the running friends Rosli Rumia who won
Raja Kembara Negara
in
Sirkit Kembara Negara
and various adventure/running events has passed away early this morning at 4am.
He was hit by motocycle 2 days ago while traininig with Mohd Arumugam Abdullah at Taiping and admitted to Taiping General Hospital.
To muslim readers, kindly hadiah al-fatihah. Dia 'simpan' hari ni (21/02/2008) sebelum tengahari kat Taiping dan hadiah juga yassin untuk beliau malam Jumaat ni - Insyallah.
@SKN: Gunung Jerai 2005.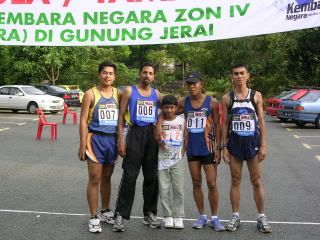 Aku, Najib, Najib's Jr., Rosli and Rozmi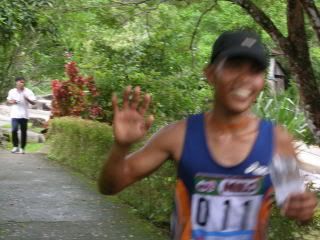 ..bye-bye from Rosli Rumia
..courtesy from Haris, Pm13