Up todate, we hv oredi received 27 entry of 30 participants. 3 more entry to close shop. Whoever haven sign up yet, pls hurry up ya!

Wat have we proceed so far?
1) All der 30 trophys are ready attach wit ribbons decoration, thanks to pm21.
2) Oredi brought 1.5 liter Mineral water x 12 bottles.
3) 100 pieces of plastic cup, i think should be enuf?
4) Der flagoff flag its wit pm1, thanks to Ryan Teoh.
5) 30 blank cd which will be fill up wit anniversary pictures for everyone.
6) 2 photographer Mr. Jantzen Tey N Woofy Woof.
7) 7 Volunteers, PM1, PM17, PM19, PM21 PM22, Woof n Chen wife.
8) 2 Dozen of 100 plus 1.5 liter, sponsor by Ah Beh PM11.
9) Breakfast will be at nearer KLCC mamak stall (comfirm later).
10) PM27 try to get us a t-shirt for everyone from 1 of der sponsor, but we're still in der waiting list.

Program:
6:00am - arrival of volunteers.
6:20am - flag off volunteers categories.
6:45am - arrival of runners.
7:00am - reporting for all categories.
7:15am - expected finishing valunteers categories.
7:20am - acrobat session by Ajeep.
7:25am - mega photos session for all runners.
7:30am - flag off all categories.
8:15am - expected 1st runners to cross der finishing line.
9:15am - race officially close.
9:20am - prize giving
9:40am - breakfast at nearer mamak stall.
11:00am - end of event.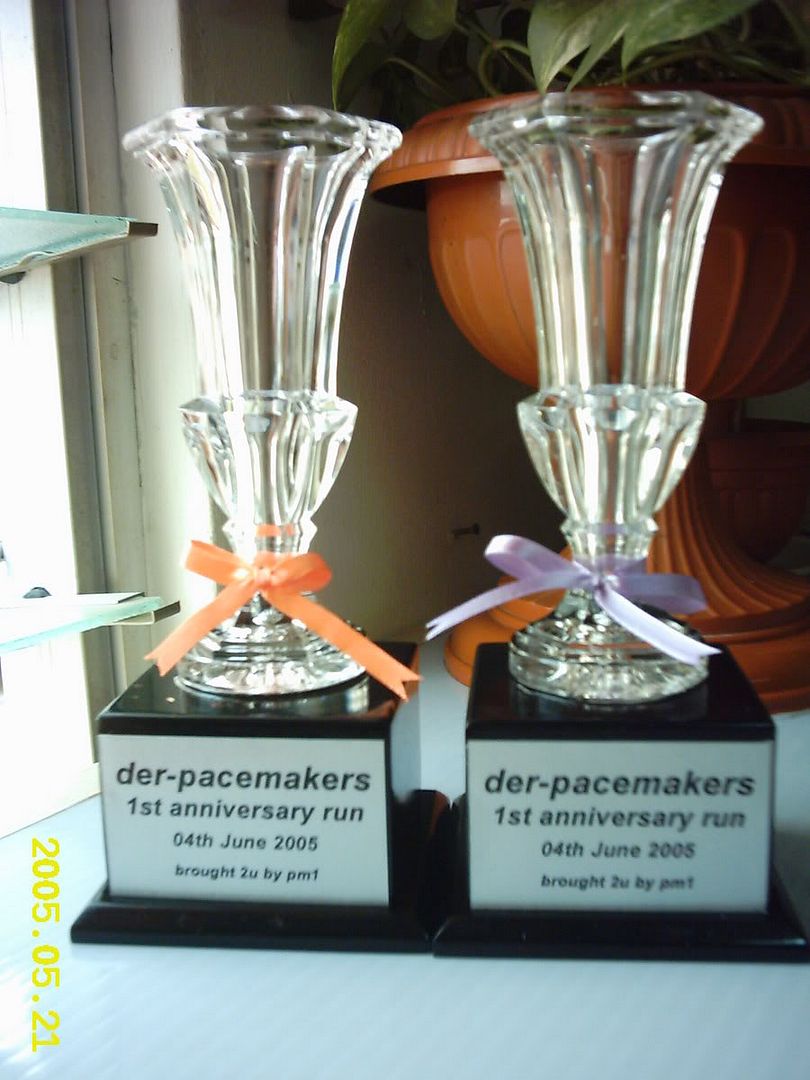 Stay tune for more update ya!


brought 2u by pm1