Dear Ronnie,

Thank you for making me one of the Pacemakers - the PM30! I would like to share my running story with all the PM gang :-

I discovered my talent in athletics while I was in primary school. I was then, a young 11-year old boy and one of the quickest in the "police & thieves" game. I was able to catch all the 'thieves' within seconds using one leg as required by the game.
My competitive running started when I was in Form 1 at the age of 14. I actually offered myself to take part in the 1500m as nobody would like to enter the 'long' distance. Without any prior experience and training, I won the first medal of my life - a silver! Since then, I had been running for my red team and won medals in the 1500m and 4x400m.
Personally, my best achievement was when I managed to overtake a lot of adults and students aged 30 and below to finish Forth in a 8-km ex-boys road race. At that time, I was only 15 years old!
When I was 18 years old (Form 5), I ran my first half marathon - the 21.6km Alor Setar Half Marathon with a time of 1:44:53. I could have done better if not for pacing with a newly-known friend who was struggling to complete the race.
I ran my first full marathon - the sixth KLIM in May 1990, when I started working in Kuala Lumpur at the age of 22. I completed the marathon in 4:56:28. It was a painful experience as my legs were swollen and I had a 50 cent-sized blister in one of the legs. As I was poor then, I ran with the only sports shoe that I had - a pair of tennis shoe!
Ever since I joined Pacesetters in 1997, I was transformed to a better and smarter runner. Todate, I have completed 10 full marathons and many half and quarter marathons. My personal best time for full and half marathons were 3:49:48 (Penang Bridge 2002) and 1:27:04 (PJ Half 1998) respectively.
Together with my wife and a few close friends, we had participated in a few overseas runs in Songkhla and Haadyai (Thailand), Honolulu and Florida (USA), Sydney (Australia) and Singapore. So far, we still vote the Honolulu Marathon as the best -in terms of organization and participation.
As you can see, running has been part of my lifestyle. Through running I have gained a lot - physical and mental health, knowledge, wisdom, friendship and even a life partner! I intend to keep running forever!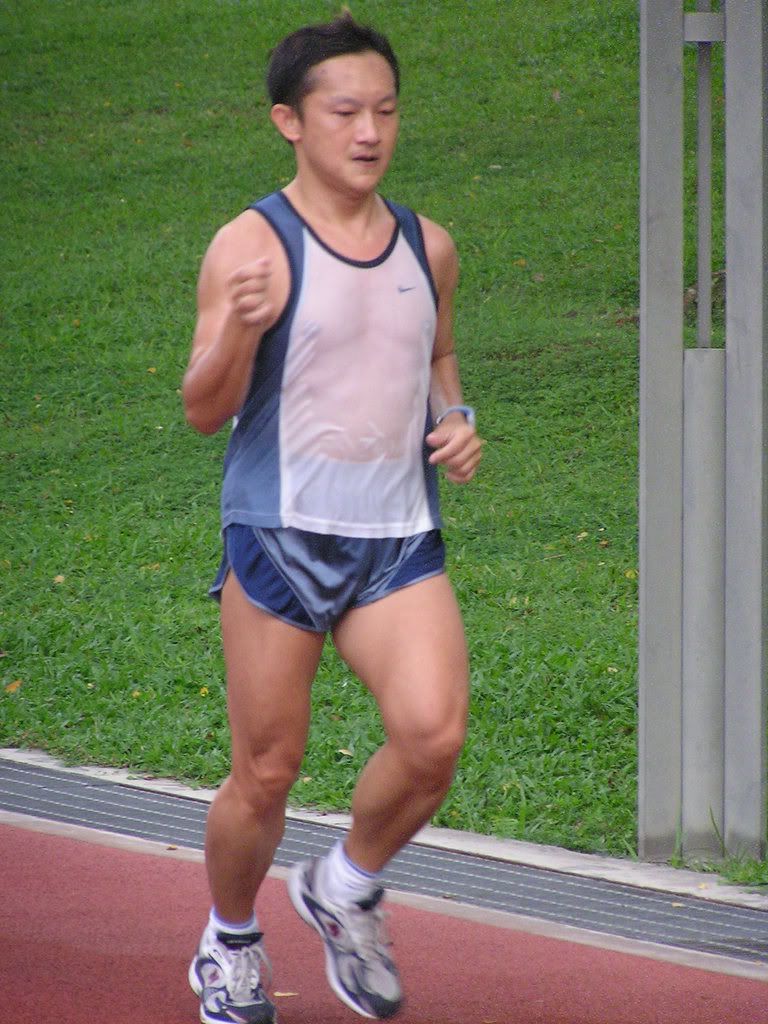 brought 2u by PM30 jwm@streamyx.com